Students who were involved in Indigenous Studies when it was part of a larger program (Race, Ethnicity and Indigeneity) talk about their experiences with Indigenous Studies, below.
Lisa Stewart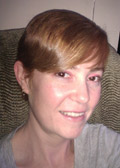 Hi my name is Lisa Stewart, my family comes from Drummond Island, I am a Race, Ethnicity and Indigeneity Major. I have taken many of our REI courses and have enjoyed all of them learning something new and different from each individual course, with great professor's teaching them. Each and every course I have taken I have learnt a little more about my ancestors and our history. REI 3640: Treaties, the Indian Act and Federally Unrecognized Communities was a class which encouraged myself to research my own family history and find out what happen within my own family dynamic in which I am still in the process of doing.
Anyone wanting or interested in learning about the People who originate from this land I highly encourage taking Introduction to Indigenous Studies, this is a great beginners course for anyone wanting to learn about the First Nations peoples of this continent.
Rosa Berdejo-Williams
My name is Rosa Berdejo-Williams and I am an REI major in her 4th year. My most recent REI courses are REI 4770: First Nations Music, and REI 4765: Indigenous Literature. I chose REI studies because it encompassed topics of which I am passionate about. The area that particularly drew my interest was the focus on Indigenous Studies as it related specifically to the Canadian experience. My interest stems from my own experience as a woman of Colour, immigrant, Non English Speaker.
The North American form of race classification is one that was foreign and was my introduction to recognizing that I was a person of colour. As an Afro-Mestiza from Peru, a country that focuses on promoting class identification through nationalistic affiliation and where race classification is fluid based on economic status, it was to say the least a rude awakening. Until I arrived to Canada all I knew was that I was Peruvian, not mestiza, and not afro descendent, just Peruvian. It was important for me to learn how identity was formed in Canada. Indigenous Studies at the University level was particularly important because it was the first time I had access to First Nations stories, facts and information from the First Nations perspective.
The two classes I've mentioned gave me first hand access to First Nation's history and culture. I learned the significance of music in the culture, what it represents, the diversity and how it has come to influence the various genres of modern music. In Indigenous Literature, the course provided a voice in first person of the vast experiences of Indigenous groups through out Canada. It also provided an overview of the difference between the Canadian and American Indigenous experience and similarities. We were provided with a historical overview of the struggles and obstacles faced by the Indigenous Literary movement and it provided a Canadian indigenous voice to the global experience on the impact of colonialism and slavery. The indigenous literary works are now at a point where in addition to fronting the issues specific to their communities, we are also accessing stories that are just about the human experience, stories about love, loss, redemption etc.
Jessica Cook
Although this is not my major, I have taken REI 3640: Treaties, the Indian Act and Federally Unrecognized Communities, and REI 4765: Indigenous Literature. These courses allow students to gain a better understanding of First Nations peoples, politics and cultures, including their attempts to gain self-governance. I also learned about the displacement of Indigenous peoples and the role that the Indian Act has played.
Share Your Experience
Want to share your experiences as an Indigenous student in the new Indigenous Studies Program E-mail Bonita Lawrence at bonital@yorku.ca.