Vermonja Alston
Department of Humanities and English, LAPS
Email: valston@yorku.ca
Education: B.A. (Brown); J.D. (Boston U); M.A.L. (U of Pennsylvania); PhD (U of Arizona)
An interdisciplinary comparatist by inclination and education, Vermonja R. Alston holds a PhD in Comparative Cultural and Literary Studies, and a Juris Doctor degree. She specializes in Caribbean literature (in English, French, and Spanish), Indigenous North American literature, literary and cultural theory, environmental justice literature, and legal theory.
Courses:
AP/INDG 3750: Black Indians and Native-Black Relations
AP/HUMA/INDG 3538 6.00 Comparative Issues in Canadian and American Native Literature
AP/CLTR 3255 3.0M, FILM 3711 3.0M, HUMA 3255 3.00M Imagining Indigeneity: Indigenous Cinema Studies (Online)
AP/EN 2240 6.0A: Introduction to Postcolonial Literatures in English: African, Caribbean, South Asian and the South Pacific
Bonita Lawrence (Mi'kmaw)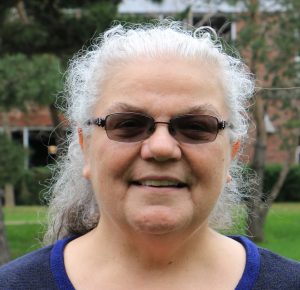 Email: bonital@yorku.ca
Education: B.Sc.(U of T); MES (York); PhD (OISE)
Her research and publications have focused primarily on urban, non-status and Métis identities, gender and colonization, and federally unrecognized Aboriginal communities. Her most recent book Fractured Homeland: Algonquin Identity and Federal Recognition in Ontario addresses relations between status and non-status Algonquins as part of the Ottawa Valley land claim.  She is the author of "Real" Indians and Others: Mixed-Blood Urban Native People and Indigenous Nationhood, and co-editor of Strong Women's Stories: Native Vision and Community Survival, a collection of Native women's scholarly and activist writing, as well as a range of other publications. She is a traditional singer who has sung for a number of years with groups in Kingston and Toronto at Native social and political gatherings.
Courses:
AP/INDG 3750 6.00 Black Indians and Native Black Relations
AP/INDG 2060 6.00 Treaties and the Indian Act
AP/INDG 3650 3.00 Urban Native Communities
AP/INDG 4705 6.00 Indigenous Theory
AP/INDG 4770 3.00/6.00 First Nations Music and Cultural Regeneration
Carolyn Podruchny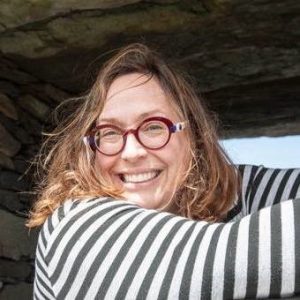 History Department, LAPS
Email: carolynp@yorku.ca
Education: BA (McGill), MA and PhD (Toronto)
Carolyn Podruchny researches Canadian, North American, cultural, and social histories through the lens of relations between Indigenous peoples and European (especially French) colonizers. She focusses on cultural and social history in the fur trade, linguistic history among missionaries, everyday life among Metis bison hunters, and Anishinaabe oral traditions. Her first monograph, Making the Voyageur World: Travelers and Traders in the North American Fur Trade (2006) examines French Canadian voyageurs that worked in the North American fur trade based out of Montreal, and ranging to the Great Lakes, the Great Pains, northern woodlands, and the subarctic. She co-edited, with Laura Peers, Gathering Places: Aboriginal and Fur Trade Histories (2010), which illuminates new theories and methodologies in ethnohistory in central North America, spanning the Canadian and U.S. borderlands; and co-edited, with Nicole St-Onge and Brenda Macdougall, a volume exploring Metis history in the same region, entitled Contours of a People: Metis Family, Mobility and History (2012). Her professional and personal goals are to champion Indigenous sovereignty and resistance, make sense of Canada's colonial past, and support reconciliation by exploring the history of encounters and relationships.
Courses:
HIST 1025, "Ancient North America
HIST 1035 The Impact of Europeans on the North American Environment
HIST 2xxx Global Indigenous Histories (online)
HIST 3550 Canada Before 1900: Cultural History
HIST 4508 Cultures and Colonialism: Canada 1600-1900
HIST 4520, "Metis History in North America"
Maggie Quirt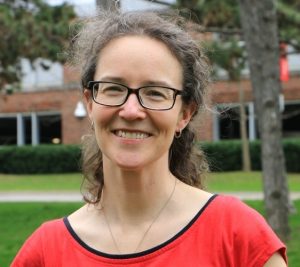 Email: mquirt@yorku.ca
Education: BA (Trent); MA (Victoria); PhD (Trent)
Her MA thesis (English with a Special Emphasis on Contemporary Social and Political Theory) was on internment as social control, while her PhD in Canadian Studies was on citizenship identity (rights, loss of rights, etc) as portrayed in literary texts. Her research has focused on Northern residential schools; reconciliation and restitution; human rights of Indigenous peoples; legacies of settler colonialism
Courses:
INDG 1050 6.00 Introduction to Indigenous Studies
INDG 2030 6.00 Racism and Colonialism
INDG 2780 3.00 Indigenous Peoples and Education
INDG 3615 3.00 Race, Detention and Internment
INDG 4701 6.00 Contesting Racial and Colonial Violence
INDG 4765 3.00/6.00 Indigenous Literature, Survival and Sovereignty
Contract Faculty
Habib, Nadia (Copt)
(Long Service Teaching Appointment)
Email: nadiah@yorku.ca
Education: BA Honours (York); MA (York); PhD (ABD) York.
Areas of Interest: Nationalism, Coloniality/Post-coloniality, Gender, Sexuality, Cultural Theory, Middle –East [primarily Egypt], Psychoanalysis, North/South Relations, Critical Race Theory& Feminist Theory. Special interest in surveillance and carcerality.  Nadia Habib is also a poet and performer.
Courses:
INDG 2030 6.00 Racism and Colonialism
INDG 3615 3.00 Race, Detention and Internment
INDG 4701 6.00 Contesting Racial and Colonial Violence